Shirley Cavanagh is the Federal Depository Coordinator. She can be reached by phone or e-mail.
---
E-Mail: cavanaghs1@southernct.edu
Phone: (203)392-5768
---
U.S.FEDERAL DOCUMENTS AT SCSU'S BULEY LIBRARY
Welcome to the Hilton C. Buley

Federal Depository Library!
Southern Connecticut State University's H.C. Buley Library has been a member of the Federal Depository Library Program since 1968. The library represents the 3rd U.S. Congressional District in Connecticut and serves the research and curriculum needs of Southern's faculty and student, as well as the general public. The library is a medium size academic library and selects about 24% of items available from the FDLP program. Half of these selected items are full-text online items.
What is a Federal Depository Library? The Depository Library System was established in 1813 to collect, publish, and assist users in locating federal government information. Currently there are more than 1,200 federal depository libraries in the country. All of these libraries are open to the public and library parons will be provided with reference service. Connecticut has 28 selective depository libraries that provide valuable federal resources to the public. The Connecticut State Library in Hartford serves as the state's regional depository library and receives everything published by the U.S. government. All of the libraries in the Connecticut State University Libraries Consortium have been designated as federal depository libraries.
U.S. federal documents are published in a variety of formats:
More and more government documents are published only in electronic formats and are directly available from the library's CONSULS catalog. Buley Library has several public access computers that can be used by visitors. Buley Library's CONSULS catalog is the first place to begin when looking for government publications held by any of the 4-state university libraries and the Ct. State Library.
All library patrons can stop at the library's reference desk and ask for assistance. Buley Library has 2 public computers that can be used by all library patrons. You will need to ask a reference librarian to log you into our campus network. Reference librarians and the government documents coordinator can be contacted by phone or e-mail for additional assistance. The Reference Desk phone numbers are (203) 392-5732. The Documents Coordinator's phone number is (Shirley B. Cavanagh) is (203) 392-5768.
FINDING DOCUMENTS AT BULEY
CONSULS is the Connecticut State University and State Library integrated library system. Federal publications are available from Southern, Central, Eastern, Western, and the Ct. State Library in Hartford. You can be search by author,title,keyword, federal agency, location or through a variety of other access points to locate federal documents. Buley Library catalogs all documents using the Library of Congress Classification System and integrates all physical materials into the circulating collection. Some sources may be housed in the Reference or Periodicals Collections and will not circulate. CONSULS will indicate the location and status of each item.
Southern faculty, students, and staff can check out most material with their ID cards. Any government documents located at the other 4-state university libraries can be requested through intralibrary loans and delivered by the daily courier service. Library guests are welcome to use all resources in the library and use our photocopiers or book scanner to copy material. Buley Library also participates in the Interlibrary Loan system and will send material to public, academic, and special libraries.
BEST GOVERNMENT DOCUMENTS WEB SITES
IRAQ Map & Information from the World Factbook

Learning from Iraq:A Final Report from the
Inspector General for Iraq Reconstruction
July 9, 2013
---
FDR and Polio

Amy Berish, Library Science major at Southern Connecticut State University, wrote this article as a summer intern at the
Franklin D. Roosevelt Presidential Library.
Curious George Campaign:Read.gov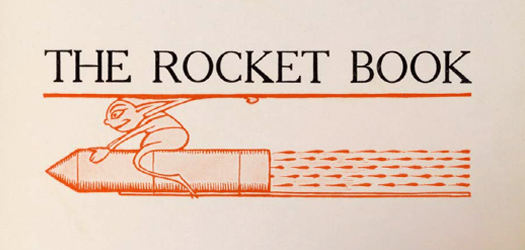 Feature classic book from the
Library of Congress's digital collections.
The Rocket Book (1912)
By Peter Newel
The upward progress of a rocket, lit in the basement by the janitor's son, causes some strange situations as it passes through 20 floors of apartments!
---